They think it's going to ruin their career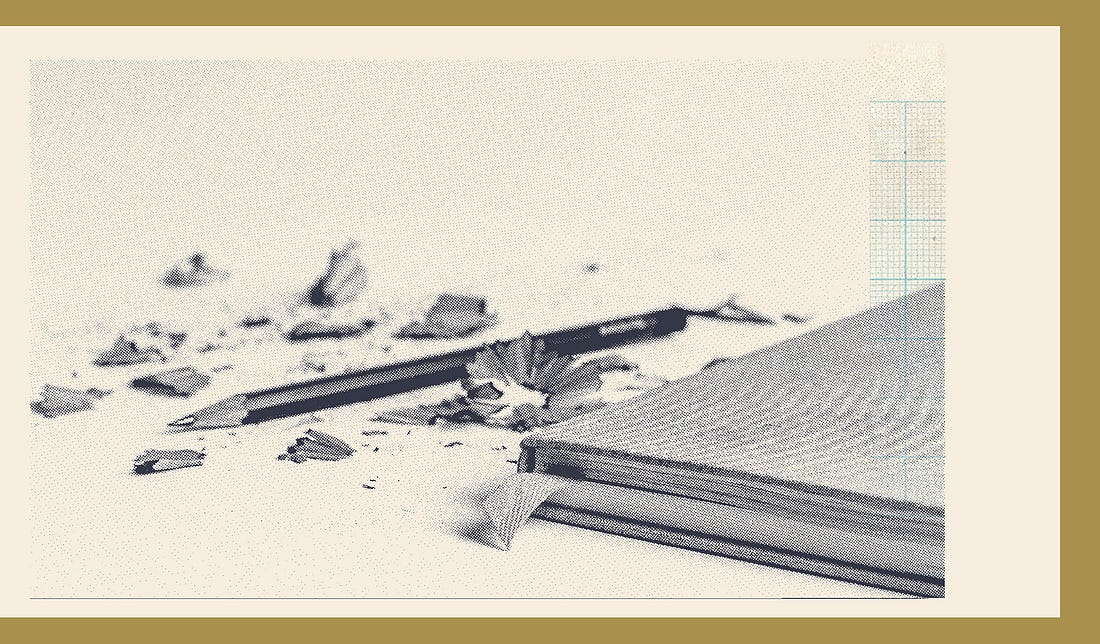 Hello. A lot of ground to cover in today's Hell World which is about saying goodbye to a beloved and kindhearted young man, saying fuck you to a terrible and blackhearted young man, and later on talking to organizers of an adult performers guild about the importance of unionizing and not having sex with Donald Trump. (Trigger warning for sexual assault on that part).
Please consider purchasing a paid subscription to get every issue including another one probably tomorrow (sorry!) or simply to help support my work thank you.
"Growing up as a Tibetan, we always worshipped the earth, the ocean," Tenzin Samdo told me. "Humans have a voice and we can scream out, animals can't." I was interviewing him about his endangered species-themed cocktail list at his bar ArtScience Culture Lab & Café in Cambridge earlier this summer, marveling at his ingenuity. Anyone who's spent any time in the Boston restaurant world will know about his creativity and innovation behind the bar not to mention his downright decency, not always a given in this or any profession. Boston Magazine recently named him Bartender of the Year in 2018 among many other career accolades. Boston Common magazine featured one of his cocktails on the cover in July.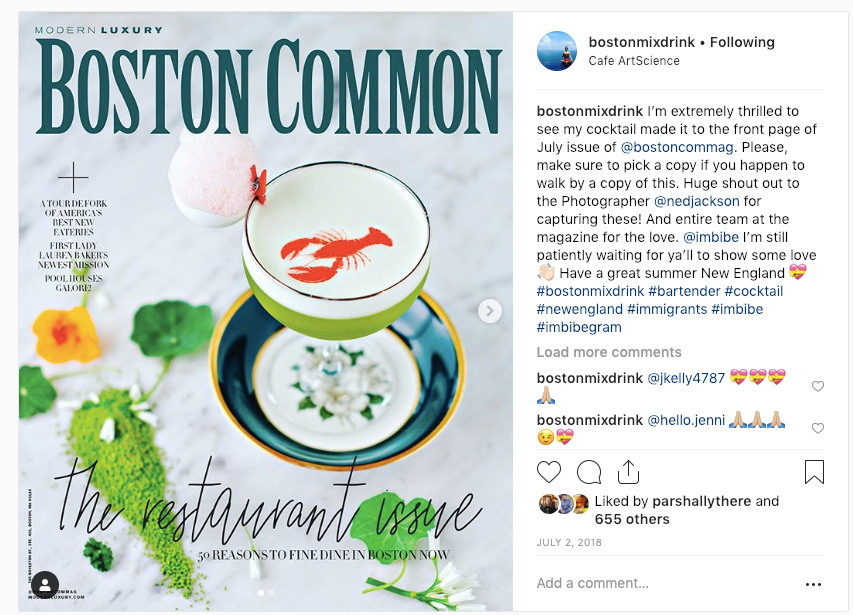 The dawn of the Trump administration prompted Samdo to start to think about ways, both big and small, to push back as I wrote at the time. Having grown up a Tibetan refugee in northern India, protesting—"screaming on the streets for human rights in Tibet" as he put it—marching on the White House and working for the cause of displaced people were already things he was accustomed to. But the administration's disregard for the environment especially bothered him. "When they made it ok again to hunt elephants for trophies, it really pissed me off," he said. "I'm a bartender—making drinks is what I do for a living, why not send a message through it?"
The results of his tinkering were the type of elaborate highly staged concoctions that can be easy to joke about — vapor cocktails and shit like that — but with Samdo you never got the sense it was a gimmick. It was an art form to him, it just so happened to be one that you could pour down your face.
"By consuming the cocktail, you're destroying the art, but you're left with the memory," he's said. "It's a reminder that life isn't permanent, but it can be beautiful."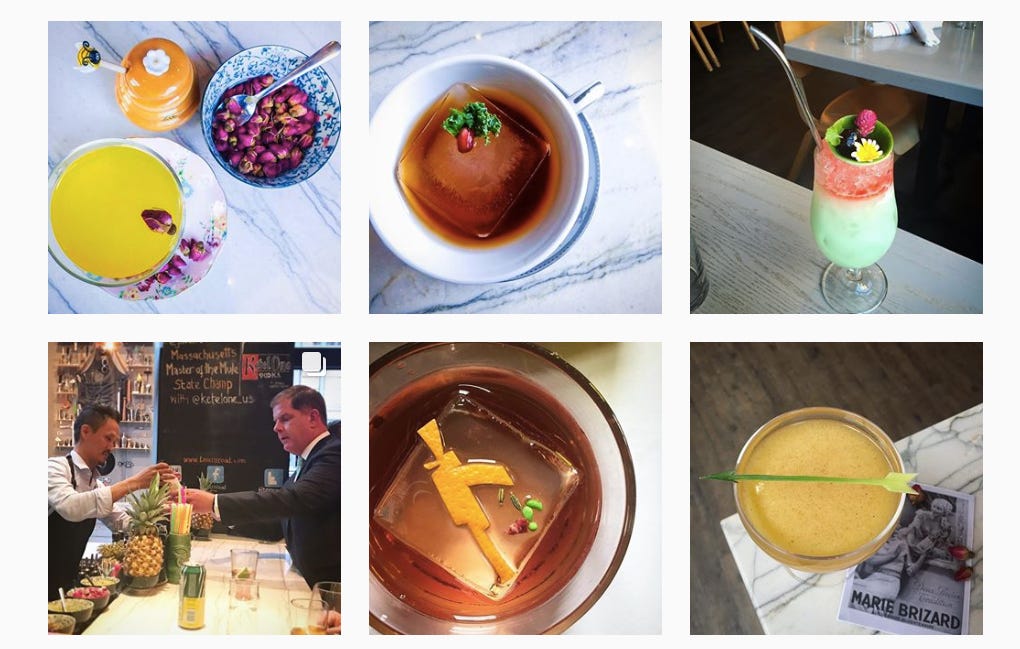 In October Tenzin shared a personal message to his Facebook page, the last he's posted since then. He'd been suffering from serious stomach pain for a long time but he kept putting off getting it looked at.
"I kept pushing back saying I will go tomorrow, and the next day the same thing I said the day before I'll go tomorrow. Last Tuesday the pain was unbearable, it kept me up all night and I checked myself in ER and they kept me here since to undergo every test they've possible to figure out exactly what is going on. I have yet to know the full result but as far as i know now is that they have found a big tumor in my liver. I had biopsy done yesterday which I have to wait a couple of days for the result. With this said, I wanted to ask all of you for prayers and lesson I've learned not to wait until the last minute. If your instinct tells you something is wrong please go check up right away. Alcohol is one of the major factor to most of the liver problems but I've been sober for a very long time. In my case it is because of the genetic liver conditions. I will be undergoing more treatments and surgeries in coming days. If that creates any inconvenience I am going to apologize now. I'm very lucky to be surrounded by many strong supports. They've already been very amazing this week already and I'm very grateful. Thank you."
Later this month the bar will be hosting a celebration of his life and legacy. He's still with us but a GoFundMe recently set up to raise money to support his eight year old son seems to suggest things have taken a turn for the worse. Please consider donating what you can.
---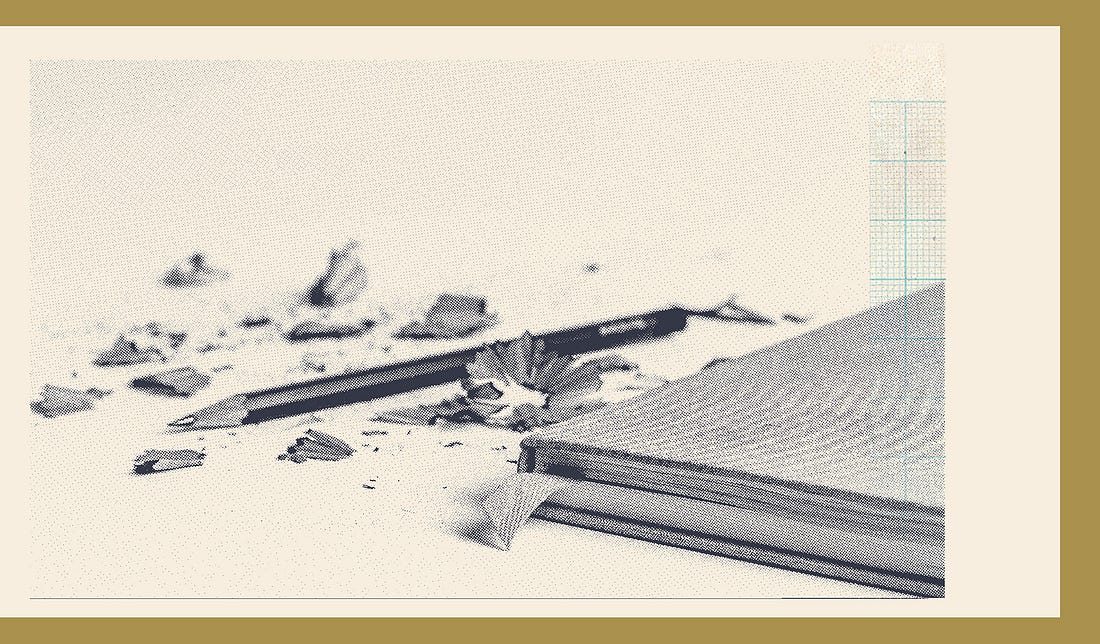 There are good people in the world and there are bad people in the world and here's some of the latter. Yesterday two separate marches happened to coincide in Washington D.C., the Indigenous Peoples March and the March for Life, the second of which you have probably heard about through the amazingly stupid subplot of Ben Shapiro pontificating on the ethics of aborting baby Hitler in between reading podcast ads for toothbrushes live on stage.
At one point a gang of MAGA students from various Catholic high schools, likely there on field trips for the patriarchy march, swarmed a group of Native Americans and the results went about like you would expect. Please join me in thinking very normal and not at all violent thoughts about what should happen to these kids in the videos from these tweets below.

This MAGA loser gleefully bothering a Native American protestor at the Indigenous Peoples March. https://t.co/jIb5K68vIs

@2020fight I dgaf if they are minors. They need to be identified. What school are they from? Who was chaperoning them? This is one of the most horrific displays of ignorance, racism & disrespect. My god. I feel sick. https://t.co/oUsiVY5pNA
I could think of a few more infuriating things if I had to but a group of future Notre Dame fans in MAGA hats chanting build the wall at indigenous people in the shadow of the Lincoln Memorial is very high on the list. Some of the students appear to be wearing shirts from Covington Catholic High School in Kentucky and I don't know anything about that school but here's what they say about their mission on their website:
We foster an environment of educational excellence and equip young men with a set of spiritual and moral values to become strong Christian leaders and models of our Catholic faith. We cultivate self-confidence and integrity to energize students to meet the demands of higher education, personal vocations and the challenges of life. We encourage respect for others and service to the community. Our goal is that our students will be inspired to continuously grow in their Catholic faith, strive for physical and mental well-being, and embrace academic and personal excellence.

Indian Country Today has details on the elder in that viral video. His name is Nathan Phillips, a Vietnam veteran who holds a regular ceremony for Native American veterans buried at Arlington National Cemetery. https://t.co/hpx8YUUqLu
Not far from there around the same time on Friday a group of furloughed government employees lined up around the block to be able to eat.

There's a food line for furloughed federal workers in DC that currently stretches around the side of this building.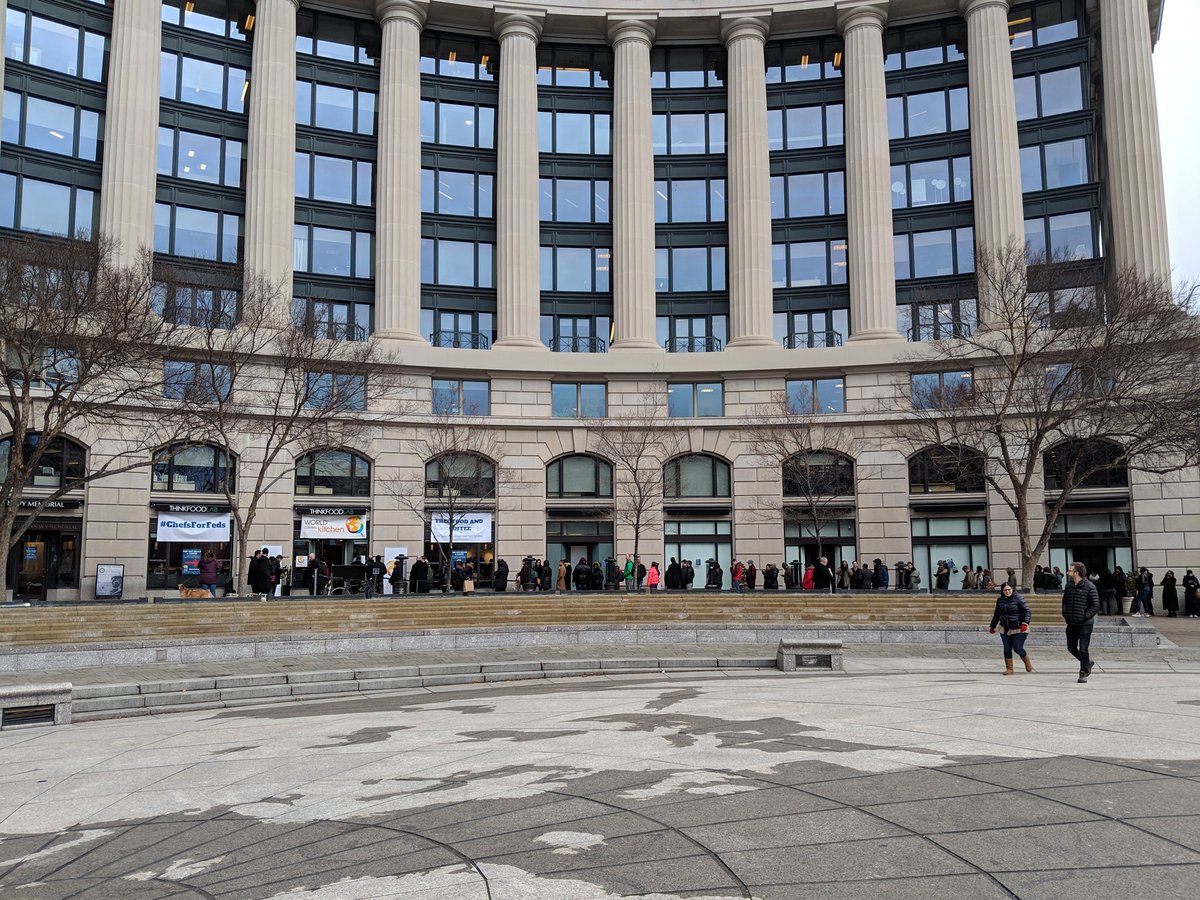 @jaredlholt The Breadline, part of the @FDRLibrary Memorial in DC. Only trump could give it new life...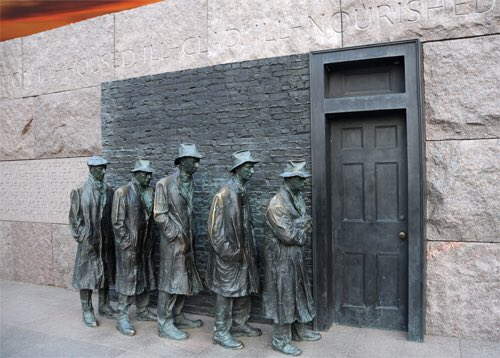 ---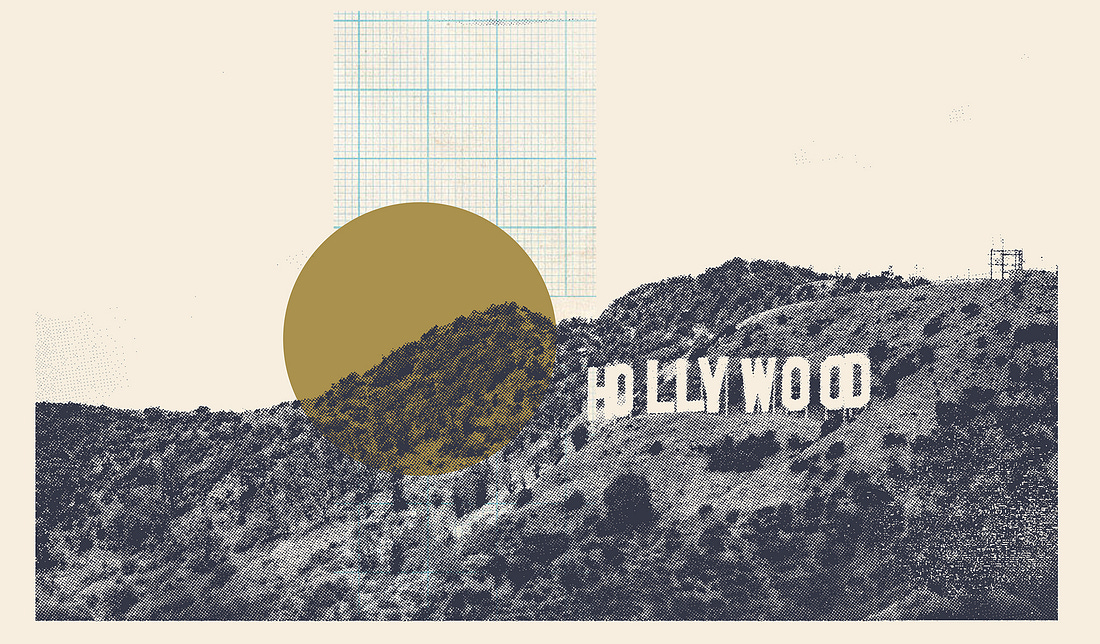 "I was traumatized for five days after watching that video," Alana Evans told me this week. "I cried for her repeatedly. I've never even cried from some of my own scenes."
The veteran adult actress was recounting a viewing of footage in which her friend and fellow performer Nikki Benz alleges she was sexually assaulted and violated on the set of a 2016 shoot with the popular industry imprint Brazzers.
"She was actually brutalized on the Brazzers set. I use those words with complete faith behind them because I've seen the footage. She walked away from that set saying she felt she had been raped. A lot of people didn't understand how a porn star can make those kinds of claims."
Evans had been brought in to review the scene with others in the industry in her capacity as a union leader after Benz filed a lawsuit against Brazzers, its owner MindGeek, and the performers in question Tony T. and Ramon Nomar.
Police later declined to press charges.